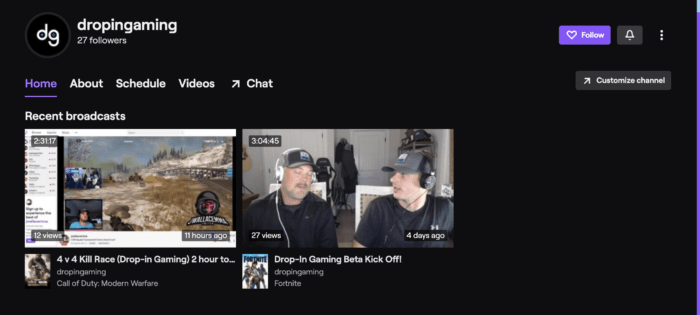 With Beta kicking off you would expect to see our DIG team playing with different gamers and competing in different matches. Well not this week, our CEO and CGO decided to jump in the broadcast booth and live cast games.
It started Monday with the Alpha 1st and 2nd place winners going head to head in a 3 hour long match of Fortnite that lead to Garrett taking home the win. After the Twitch chat was asking for more content, our team came back and casted our Warzone tournament.
Watching team Lee "leeroyjankins" come out with a comanding lead and posting a great team score of 54, we moved over to watch Emilio "Dojo_eazye" and his squad in the final match attempt to do the impossible, come back and win. Needing to post 25 kills and get a Warzone win, their efforts came up just short as they ended with 22 kills and no win.
Giving them a team score of 50. With team Lee now setting the high score and stage going into next week, we look to see who will take the thrown and be the ultimate Warzone champion.
Think you can beat that score? Want to be featured in our next stream? Sign up today and prove your skill as we live broadcast next week. Catch us at twitch.tv/dropingaming.