The CDL Stage Two Major tournament is set to start April 7th through April 11th. This is the second major of the 2021 CDL season which has a $500,000 prize payout. The winning team will take home $200,000 of the prize and 75 CDL points. Take a look at our breakdown of the first major tournament here: CDL 1st Major. This tournament has a double elimination format and the schedule has been finalized. See below:
The bracket has been entirely determined by how the Stage Two group play worked out, with the top six teams in the league in the "winners' bracket and bottom six starting in the "losers" bracket. FaZe ATL has been dominant during league play, as well as the Rokkr. FaZe did show that they were beatable recently so they are looking to improve playing in the major.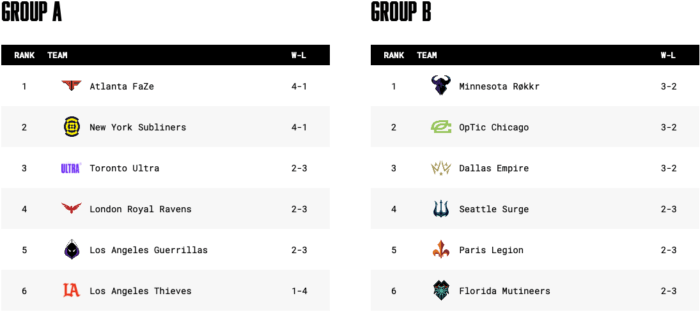 Minnesota Rokkr is locked in as the #1 team in Group B but #6 for the regular season. Atlanta FaZe being the league leaders for the regular season and taking that #1 spot in Group A. If you want a deeper look into the regular season so far, use this link here: CDL Regular Season Standings.
Our bet is that FaZe is going the distance to win back to back major tournaments. How do you think the CDL Stage Two Major is going to go? Let us know down below with a reply or tag us on social media with what you think: DIG Socials.