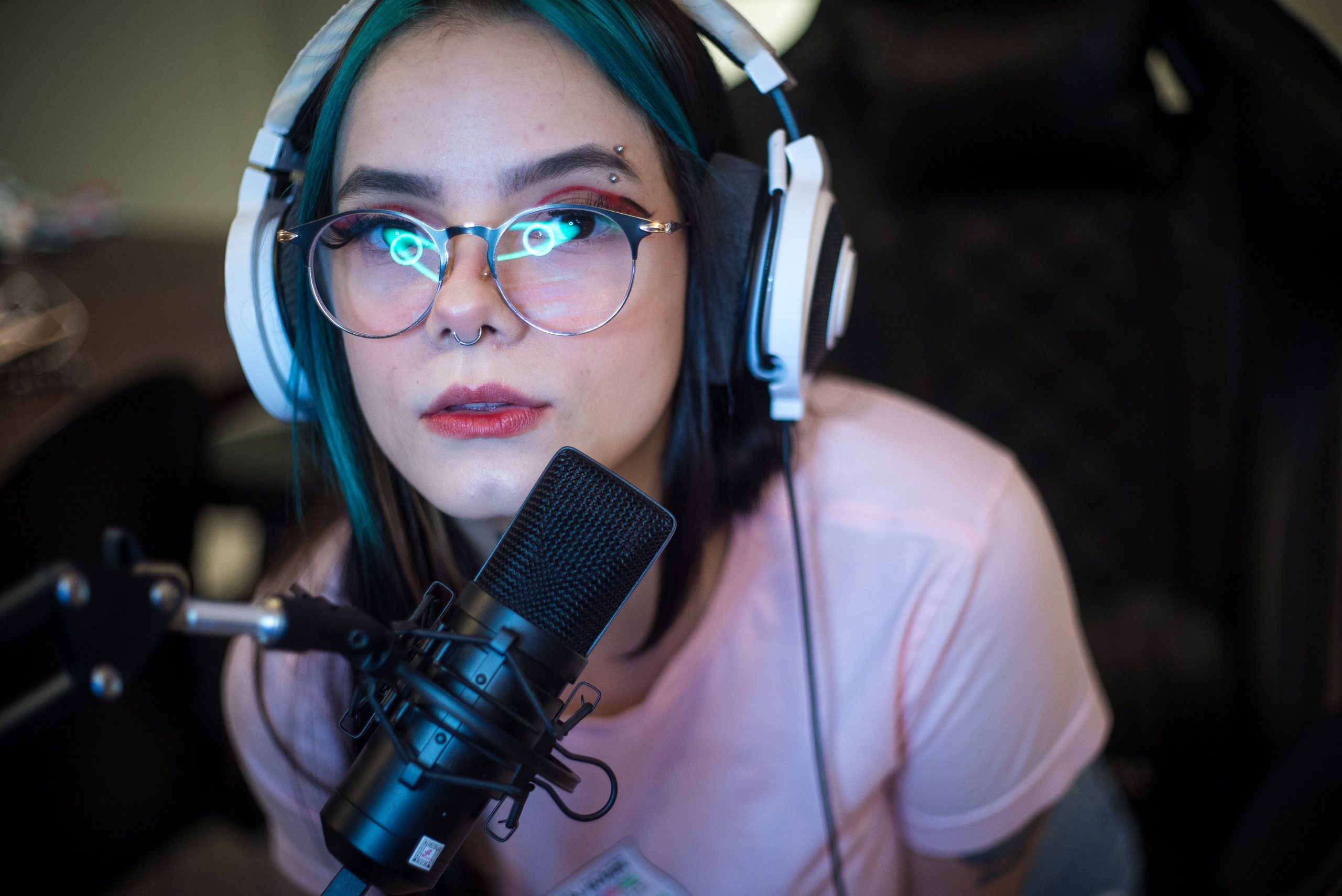 After 2020, the search for alternatives to in-person connection makes it seem like everyone is finding their niche when it comes to the internet.
In October 2020, New York State Representative Alexandsra Ocasio-Cortez set a record during her first Twitch stream, with a peak viewer count of 438,688 who watched as she played "Among Us" and encouraged people to create a plan to go vote.
But AOC isn't the only woman who is pulling in the numbers on Twitch. With female gamers making up 35% of the streamer base, finding an awesome woman-streamer to follow isn't hard.
Here are some of the top female streamers who prove that gaming is for everybody.
Imane "Pokimane" Anys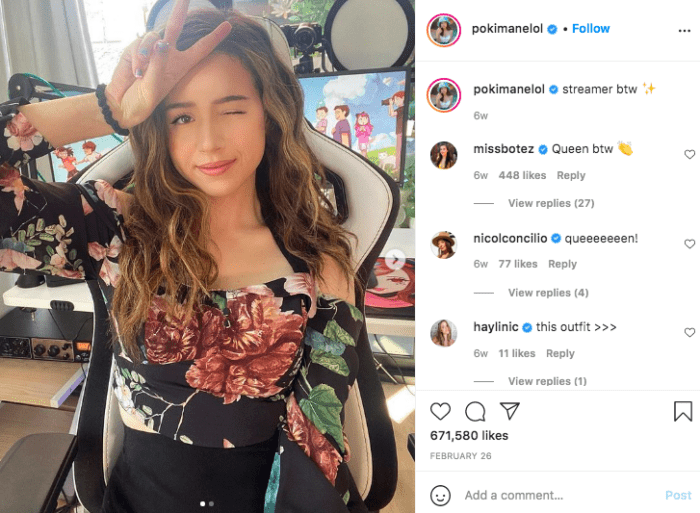 Imane "Pokimane" Anys is currently the most followed female streamer with over 7.6 million devoted followers who watch her play "League of Legends," "Fortnite," and "Valorant." Anys was awarded the "Best Twitch Streamer of the Year" at the 2017 Short Awards for her "League of Legends" play. Her laid back manner and continual interaction in chat with her audience—and of course, her gaming skills—makes her one of the platforms most popular streamers.
See Imane "Pokimane" Anys on Instagram
LoserFruit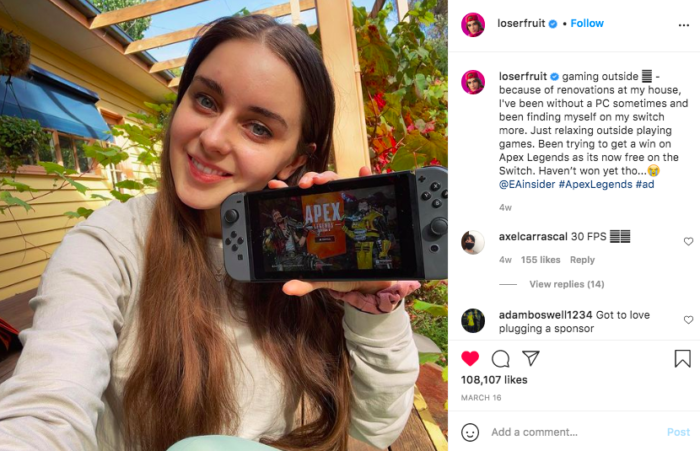 This Australian streamer is famous for playing "Overwatch" and "Fortnite" battle royale games, with over 2.5 million fans watching her Twitch streams. LoserFruit even received her own "Fortnite" character skin in June of 2020 as a part of their "Icon Series."
LegendaryLea
After initially getting involved in streams through playing "Everquest" and "World of Warcraft", streamer LegendaryLea's videos now have over 35 million views on Twitch. This streamer from San Diego is known for her "Hearthstone," "Overwatch," and "Fornite" battle royal streams.
Hafu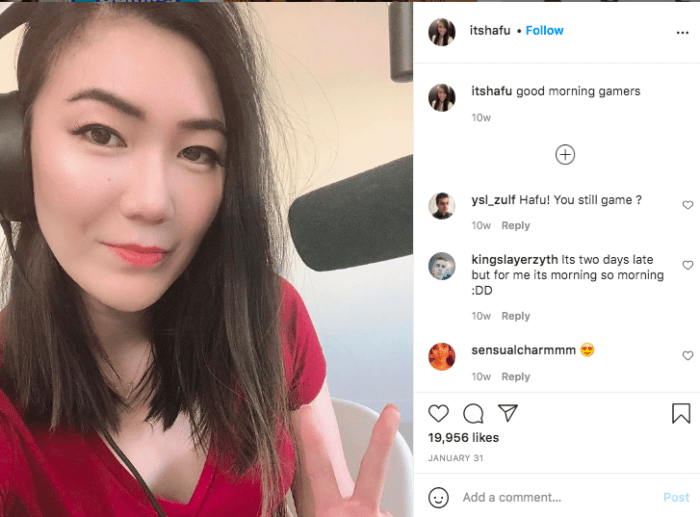 Former professional "World of Warcraft" and "Bloodline Champions" player, Hafu now spends most of her time on her popular Twitch channel playing "Hearthstone" and "Among Us." In November of 2020, Hafu became the second most-viewed female streamer on the platform after internet personality Valkyrae. She regularly speaks out against online sexual harassment and sexism in the industry.
Kat Gunn aka "Mystik"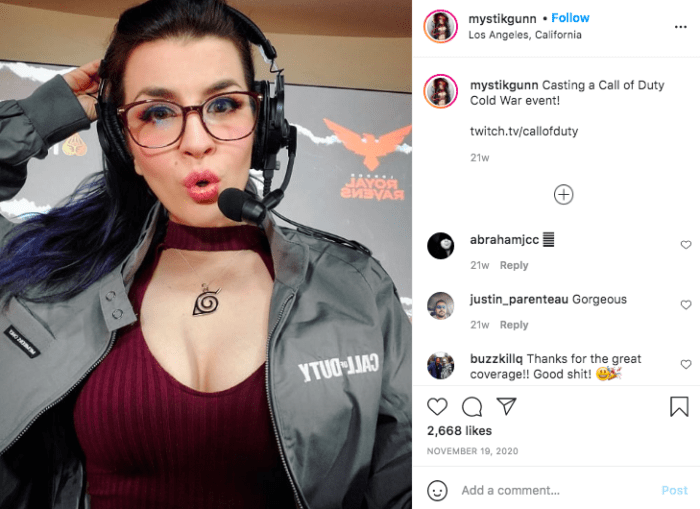 Kat Gunn, also known by her alias "Mystik," is a cosplayer and esports streamer from California. She's known for her "Call of Duty: Warzone" and "Valorant" streams, and currently has over 265,000 followers on Twitch. She held the Guinness world record for highest earning female gamer in 2016.
See Kat Gunn aka "Mystik" on Instagram
Ms_Vixen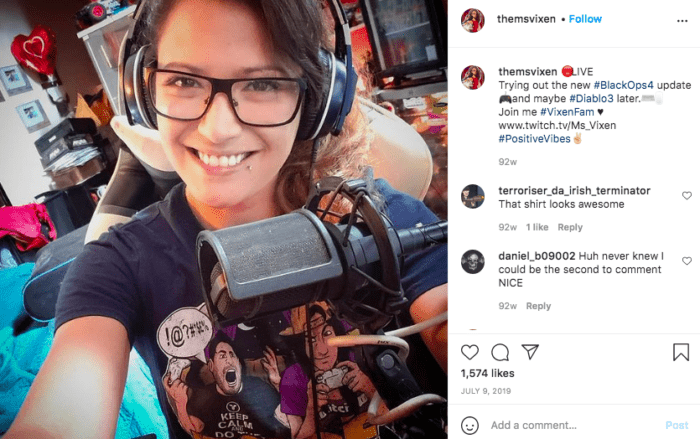 Specializing in first person shooters, Ms_Vixen has a fanbase of over 315,000 followers on Twitch. She was the top "Call of Duty: World at War" player in the world during the years of 2008 and 2009, and is part of Ubisoft's all-female professional gamer team.
KittyPlaysGames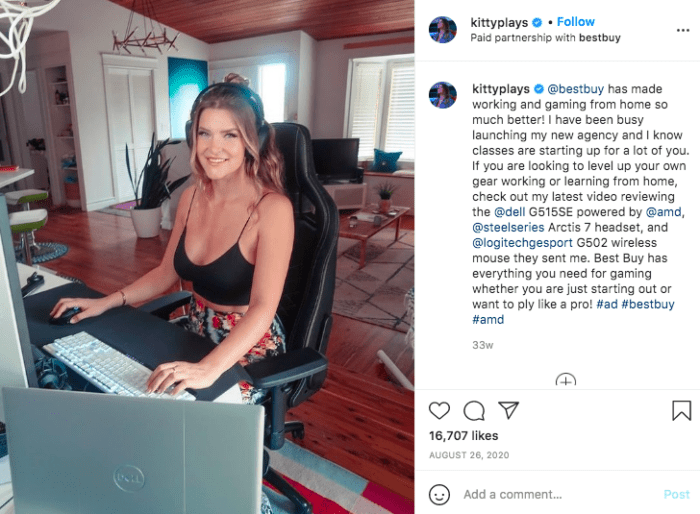 KittyPlaySgames is a partnered livestreamer on Twitch with over 1 million followers. She is popular for her "Fortnite" and "Counter-Strike" streams, and hosts her own show "Playtime with Kitty Plays" interviewing and playing games with prominent gamers.
See KittyPlaysGames on Instagram
KaceyTron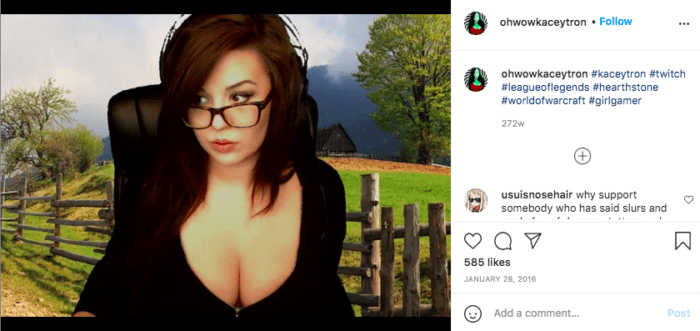 One of the most popular female streamers on Twitch, KaceyTron is best known for her "World of Warcraft" and "League of Legend" streams. Even with 560,000 followers, KaceyTron frequently interacts and chats with her fanbase, and has been outspoken on her platform about the toxic and sexist environment that exists in the esports industry.
xMinks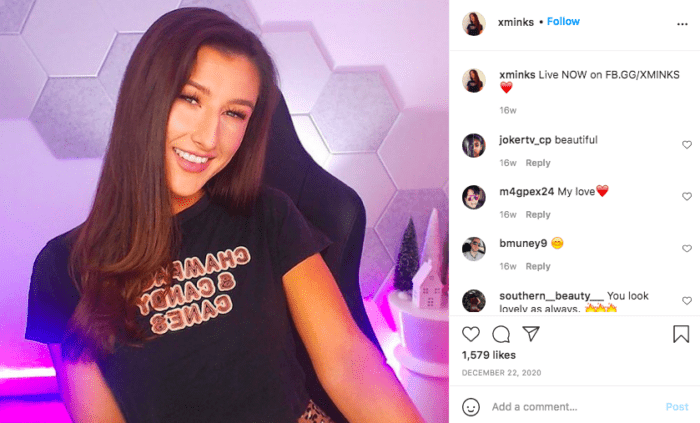 This Australian streamer has played "Call of Duty" professionally at events such as EB Expo and the Call of Duty World Championships. XMinks had over 357,000 followers on Twitch before moving to Facebook Gaming in May of 2020. She has been featured in articles in the Telegraph and the Sydney Morning Herald about the importance of equality in online gaming.
Maria Lopez aka "Chica"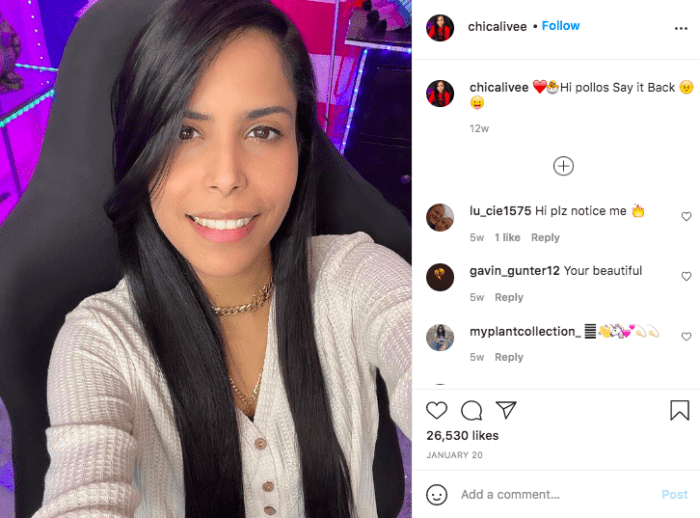 Maria Lopez, better known as her online alias "Chica," is an American esports streamer who has over 1.8 million followers on Twitch and is famous for her "Fornite" and "League of Legends" streams. She signed with Team SoloMid from 2018-2020 as their first female gamer.
See Maria Lopez aka "Chica"on Instagram
Sweet Anita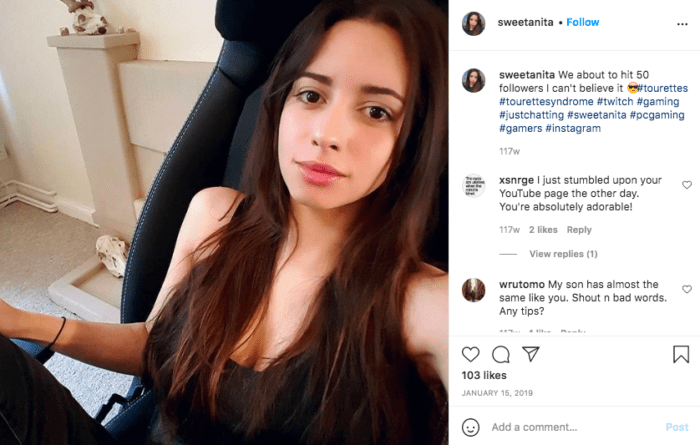 Sweet Anita is a streamer from East Anglia, England who's online presence spans from chatting with her 1.6 million followers to playing games like "Overwatch" and "Apex Legends." In 2018, Variety named her one of the most influential people in video games. Sweet Anita is open and speaks candidly about having Tourette's syndrome, and works regularly hosting fundraisers with the UK organization Tourette's Action.
Follow these highly-skilled female gamers and support their streams. Did we miss your favorite top female streamers? Let us know!

Join Drop-In Gaming today to be a part of an inclusive, diverse environment of everyday gamers who want to win big and have fun.