Representation in video games is an important issue. Having the option of seeing individuals similar to yourself on screen enhances user experience and creates better gameplay overall.
The world of video games has come far in moving toward diversity and inclusivity, but still has a long way to go. In the meantime, sites like Twitch are giving a virtual platform and creating a community for gamers of all races, genders, ages, and backgrounds.
Here are some of our favorite Black video game streamers to check out right now.
GlitchxCity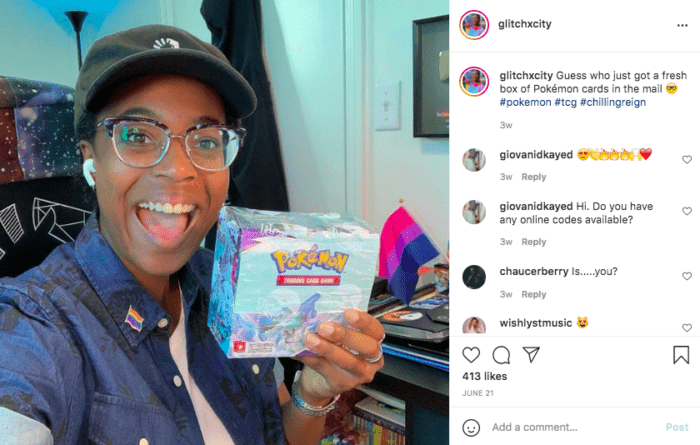 GlitchxCity conducts her live streams weekly on Twitch where she plays games like "Pokémon" and "Overwatch" while chatting to her 15.7k followers. She's also a music producer — check out some of her video game-inspired remixes on Spotify.
King Jae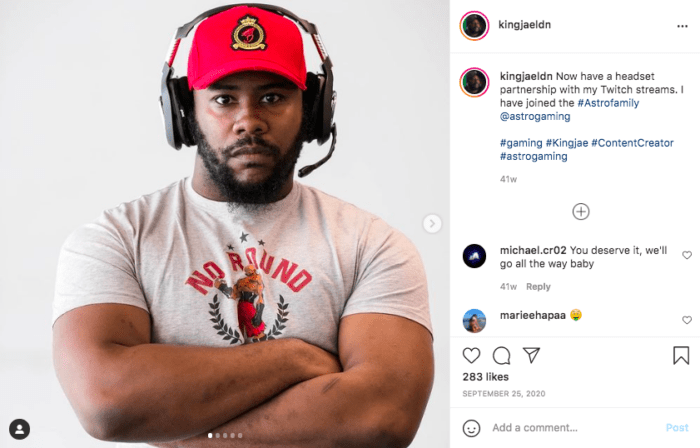 King Jae is a London-based streamer who rose to video game fame with his popular (and honest) game and product reviews on YouTube. Find him on his Twitch chatting with fans and playing "Tekken 7," "Forza Horizon 4," "Virtua Fighter 5," and more.
Zaqueri Black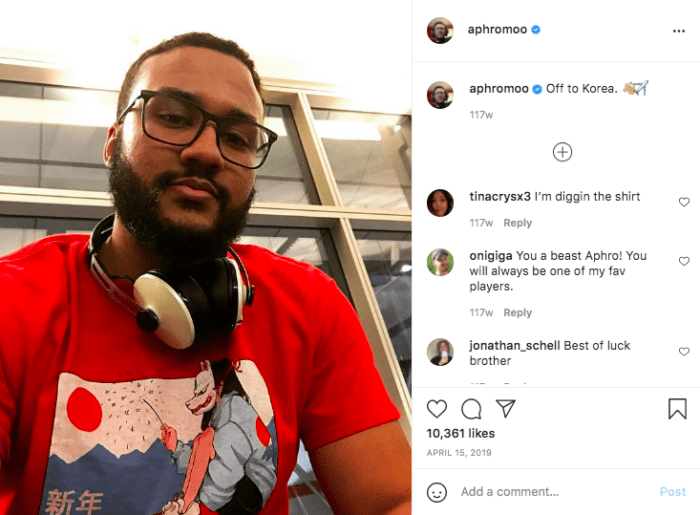 Zaqueri Black, also known under the pseudonym "Aphromoo" is a major player in the Twitch video game world, with over 750 thousand followers. He's a professional league player for the lifestyle brand and gaming organization "100 Thieves," and is known for his "League of Legends" and "Fortnite" streams on YouTube and Twitch.  
JazzyGuns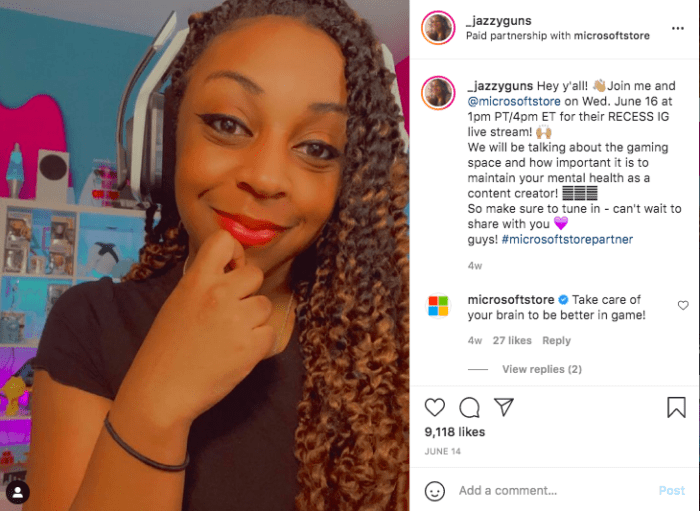 JazzyGuns gameplay ranges from horror and decision-based games such as "Mafia 2" and "Silent Hill" to action and adventure games like "Among Us." She frequently streams with popular gamer Dwayne Kyng on YouTube, and does awesome cosplay and product reviews on her Instagram. In 2020 JazzyGuns was declared the*gameHERs Streamer of the Year.
[Related: Top Female Streamers to Watch]
Krystalogy
Krystalogy is a popular Twitch streamer and cosplayer whose funny and friendly personality, game and product reviews, and amazing "Apex Legends" and "Assassin's Creed" skills have gained her over 70k followers since 2017.
DaGamer2323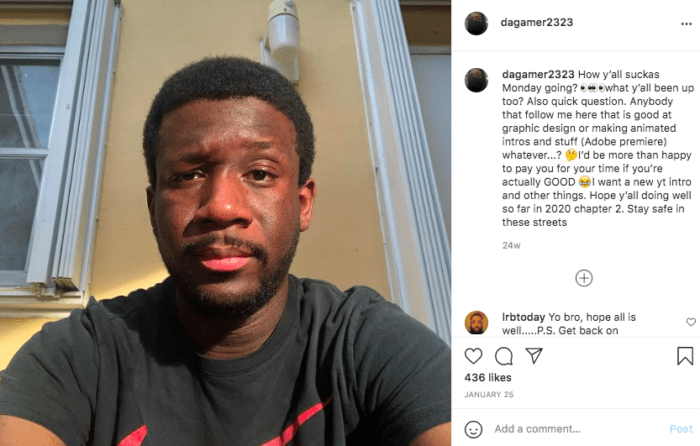 The hilarious DaGamer2323 found popularity with his comedic unboxing videos and creative skits on YouTube. His outgoing personality and approachable vibe makes his nearly 25 thousand followers feel right at home, whether it's watching him play "Halo" or joining him for a movie party on his Twitch channel.
PikaChulita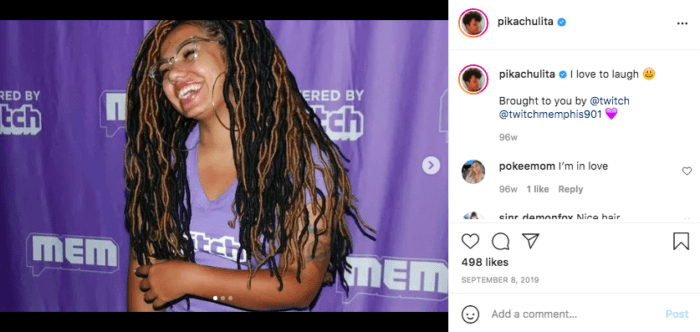 PikaChulita has some impressive gaming skills, whether she's going old school with "Kirby 64" or streaming an "Among Us" sesion. Regardless of the game, PikaChulita makes sure to keep up an ongoing conversation about representation and diversity in the gaming industry, and is a part of the gaming community blackgirlgamers.
Berleezy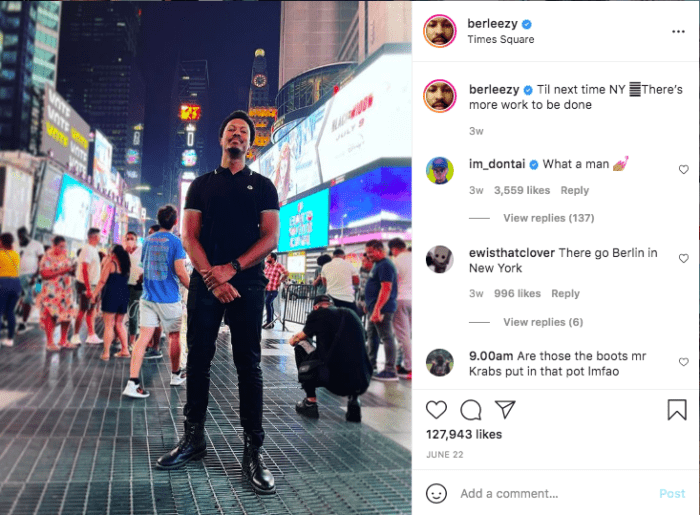 Berleezy is a Texas-based gamer notorious for his wicked sense of humor, his reaction videos to user-submitted horror and comedy videos, and his gameplay on decision-based games like "Mafia 2," "Beyond Two Souls," and "It Takes 2."

[Related: Video Game Tournament Glossary]
BlackGirlGamers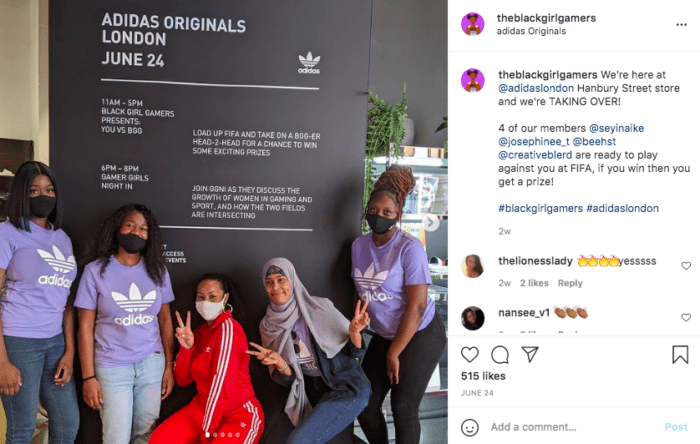 BlackGirlGamers isn't an individual streamer, but an amazing online community made up of Black female gamers around the world. Created in 2015 by Jay-Ann Lopez to drive diversity and inclusion, BlackGirlGamers hosts real-life and virtual events, and their Twitch channel features an impressive list of gamers that you can stream on any given day.
Be sure to follow these Black gamers and support their streams. Did we miss your favorite Black video game streamers? Know anyone up and coming we should keep our eye on? Let us know! 

Join Drop-In Gaming today to be a part of an inclusive, diverse environment of everyday gamers who want to win big in matches and tournaments and have fun.