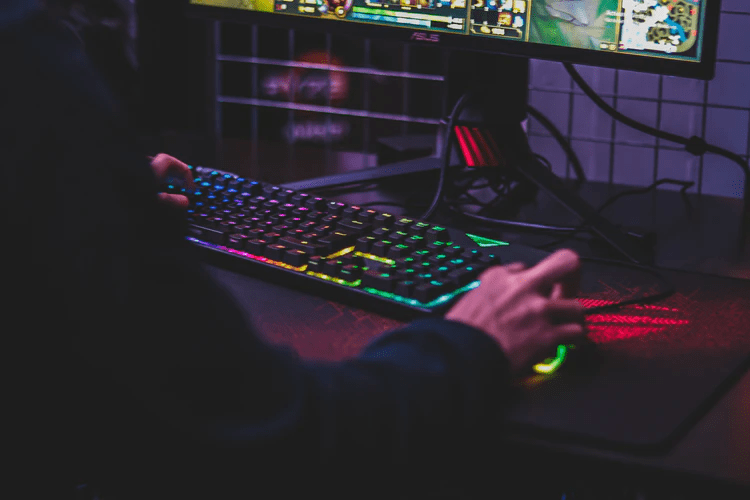 One of the major pillars of online content today is video game streaming. Game streaming is when individuals record themselves as they play through certain games and that recording is live streamed to an audience.
Streamers can interact with their audience via microphone and a chat box allows viewers to talk to the gamers and among themselves. Video gamers can accrue large followings on their streaming sites who are dedicated to watching them play games, chat, and even compete in competitive esports tournaments. 

Several popular platforms exist to facilitate the best experience for live streaming — the two most popular being Twitch.tv and YouTube Gaming. Depending on the type of gamer you are and your personal preference, you may favor one over the other.
But if you're just getting started as a professional gamer, entering online gaming tournaments, or simply looking for a platform to boost your online gaming presence and interact with the community, you'll need to do your research.
Read more to find out about what Twitch.tv and YouTube Gaming are all about, and what they can do for your live streaming career.
[Related: Top Black Video Game Streamers to Watch]
Twitch.tv
Twitch started in 2007 as a live streaming site called Justin.tv, created by Justin Kan and current Twitch CEO Emmett Shear. Justin.tv was a general live stream site that focused on a variety of categories. Their gaming category quickly ramped up in popularity, and so in 2011 Kan and Shear created a gaming off-shoot called Twitch. In 2014, Justin.tv was officially dissolved so that Twitch could become the main focus. Twitch became a subsidiary of Amazon, and since then, has been the main player when it comes to not only esports streaming, but a variety of other streaming categories as well.
In the first quarter of 2021, Twitch saw an average of 2.93 million concurrent viewers watching content on the site — a 19.2% growth from the previous quarter.
Here are some Twitch user demographics:
41% of users are ages 16 to 24
32% of users are ages 24 to 34
65% of users are male
35% of users are female
9.5 million active streamers in February of 2021
In addition to providing an intuitive platform for gamers of all skill levels to stream their gameplay, Twitch also broadcasts some of the world's largest and most important esports tournaments, such as The International and the FIFA EWorld Cup.
YouTube Gaming
YouTube was launched as a private beta site in February 2005 by three Paypal employees — Chad Hurley, Steve Chen, and Jawed Karim — as a platform for individuals to upload video-dating profiles. When that idea tanked, they saw the potential of using the site as a free video-hosting network for users around the globe, and launched it to the public in August of 2005. After Google purchased the site 18 months later, YouTube became the biggest name in online broadcasting.
Although YouTube covers a large area, hosting and sharing videos from every category under the sun, gaming had been just a subcategory of its vast expanse. YouTube Gaming was created in 2015 as a response to the big boom that was Twitch and a way to place more focus on YouTube's gaming community,
In the first quarter of 2021, YouTube Gaming had an average of 636 thousand concurrent viewers, down a couple hundred thousand from the previous quarter. Despite this, major streamers can be seen leaving Twitch and migrating to YouTube, including CourageJD and Dr. Disrespect.
According to the numbers, Twitch clearly is the most commonly used gaming platform for livestreaming — but is it the best? Here are the pros and cons of each channel to help you decide which one is right for your gaming needs.
[Related: Top Female Streamers to Watch]
Pros of Twitch
A Built-In Audience
Since Twitch is already mainly a gaming platform, esports streamers will have no issue finding an audience for their games. Chances are, if someone is logging on to Twitch they probably have an interest in watching or playing video games.
Easier to Monetize Content
Twitch has easier qualifications for beginning to monetize your streams than YouTube. Once you become a Twitch affiliate you can begin making money off of your gaming channel. In order to become a Twitch affiliate, you only need 500 minutes of broadcast over a week, an average of 3 concurrent viewers, and at least 50 followers.
Twitch users can also subscribe to their favorite streamers and each subscription pays Twitch and the gamer. They can also send money via donations, causing the average revenue of Twitch streamers to be higher than that of YouTubers.
Quality UI
Twitch's user interface is intuitive and simple. Browsing features are on the left, the stream takes place in the center of the screen, chat is on the right, while subscribe buttons are underneath.
Cons of Twitch
Recommends Streamers With Large Audiences
If you're a new user looking to browse, Twitch's auto-filter recommends streamers based on their popularity. This is great if you're a user trying to find the "main players" to follow, but if you're just getting started as a streamer, you need to depend on browsers adjusting their settings to discover you.
Non-Customizable Thumbnails
Twitch does not allow streamers to choose custom thumbnails for their videos, limiting the amount of creative control streamers have over their uploads
No Pause or Rewind During Live
On Twitch you can't pause or rewind the livestream as it's happening. If you miss something you have to wait for the stream to be uploaded and archived hours later.
[Related: Cognitive Benefits of Playing Video Games]
Pros of YouTube Gaming
Recommends New Streamers
Unlike Twitch, YouTube's algorithm places more of a focus on category and keywords rather than simply recommending the most popular streamers over and over again. This can help users see new content regularly, as well as assist new streamers in getting a larger audience.
Customizable Thumbnails
YouTube Gaming allows streamers to upload a custom thumbnail for their videos as long as they have a verified account, giving the user more creative control.
Actively Improving
YouTube Gaming is a relatively new platform, which means they're actively trying to compete with Twitch for users, audience, and partnerships. It can be argued that since they have something to prove, YouTube Gaming will be making more active improvements and listening to more user feedback than the already established Twitch.
Ability to Pause and Rewind During Live
With YouTube live streams, you're able to pause and rewind the stream as it happens, rather than having to wait for the upload later on in the day.
Cons of YouTube Gaming
Harder to Build an Organic Following
Since YouTube only recently developed a gaming subcategory, it doesn't have as much of a built-in audience for live streaming gameplay as much as Twitch does. This can be detrimental when it comes to building an organic following for your video game live stream.
Slightly More Cluttered Interface
Although YouTube has a fairly simple UI, its interface is slightly more cluttered with more going on than Twitch's interface.
Lower Revenue
Similar to Twitch, YouTube offers the ability for followers to donate to their favorite streamers, but even with this option YouTube's overall revenue of streamers is lower than that of Twitch. Subscriptions to the channel from YouTube users don't directly pay the streamer.
[Related: Guide to Kill Race Tournaments]
Consider Your Options
Consider the aforementioned pros and cons of each streaming platform when deciding which is the better channel for livestreaming gameplay.
While Twitch is a more established gaming platform with a built-in audience and more opportunities for revenue, YouTube offers more customization options and is known to recommend newer users with small audiences.
Join Drop-In Gaming Today
Are you looking for more content for your streams? Join the community at Drop-In Gaming today. We host video game tournaments and matches for the everyday gamer that feature low buy-in fees and big payouts.