The newest Fortnite patch is coming in hot this time around, no pun intended. This week's patch is making some changes to the loot pool in game and a major update to arena as well. This patch is the first real update for this season of Fortnite, and gamers are excited to test it out. This patch did bring in a reset of the Arena points players have earned. So the grind begins again for any "ranked" players out there!

Of course, expectations of other weapons being added are always there. For example, adding back a legitimate sniper rifle to the loot pool is a desire of the Fortnite community. As a result, some players might not be the biggest fans of the update. You can read about the new Fortnite season using this link here: Fortnite Is Four Years Old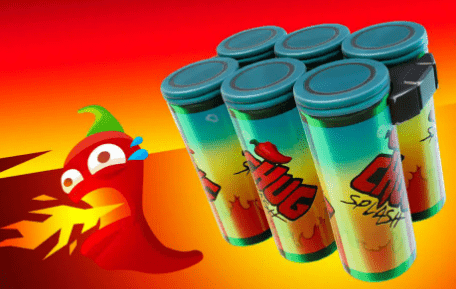 First thing is the variations to the battle pass skins they offer this season. You'll see more rare options that you can earn, as well as new "Fortnitemares" skins. Use this link here to take a look at some of the new cosmetics: Fortnitemare Skins. But the big change to the game you see is the addition of Chili Chug Splashes. Just like the regular Chug Splashes, you will regain health/shield. The difference is you also get a sudden burst of speed, just like when you eat a Chili that you find across the map. You can only get this item by exchanging gold bars with the NPC that is located near Lazy Lake. Because of this addition, Epic Games has removed regular Chug Splashes.

What do you think about the newest season of Fortnite so far? Tag us on social media and let us know: #Drop-In Gaming Socials