One custom lobby code will be used for all 3 matches. Game one will be played on Olympus, game two on World's Edge, and game three on Storm Point. Once you and your teammates die, stay in the lobby and wait until the end of the game. It will automatically take you back to the lobby once the game has ended.
*Do not share the custom code with anyone*
Please join our Discord using this link here for any questions: DIG Discord

Each trios team will compete in 3 matches. You will not be able to join this tournament as a solo, you must have two additional partners. The custom code will appear on the tournament page you're registered for, in the clan tag section 5 minutes before the start time. The results from each game will be screenshotted and posted in the Suteki Discord. The Suteki moderators and the Drop-In Gaming support team will handle score submissions.
Custom Lobby Code: The code will be sent from the Suteki team to the competitors of this competition via Discord.
Joining Custom Lobby: Teams will go to the screen where you normally select the game mode you want to play (Public, Arena or LTM's). You will select the tiny trophy and podium icon on top-right corner of the screen, and select it to bring up the Tournament Match Create & Join screen. Enter your custom code in the proper alphanumeric text field on the screen, and select the "Create or Join" button that will highlight after a code has been entered. Join one of the twenty teams by hovering over the white text box in a slot and selecting it. (You cannot join the private lobby with another member in your party.)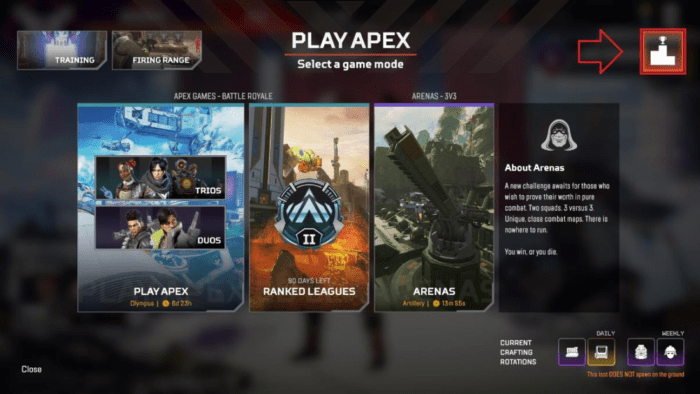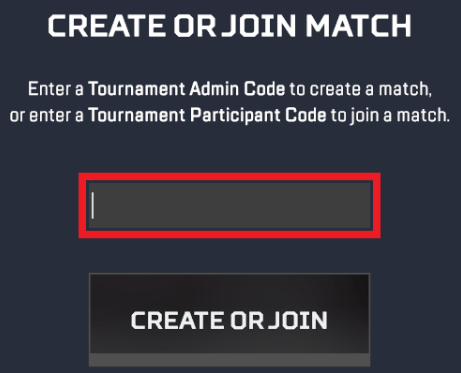 Scoring: ALGS Format – 1 point per kill and placement points.
1st place: 12 points
2nd place: 9 points
3rd place: 7 points
4th place: 5 points
5th place: 4 points
6th-7th place: 3 points
8th-10th place: 2 points
11th-15th place: 1 point
16-20th place: 0 points

Results: The team with the best total score at the end of the three matches will be the winner and announced on the tournament page and in the discord. If there is a tie both teams will be notified. The tiebreaker is the individual with the most kills on any given team. (If there is a tie after that, the team with the most damage in their three games will win).
Social: If you are streaming, please use #suteki or #dropingaming so we can find your streams.